Clerk
Linda S. Barnes

111 S. Main Street, Suite 102
Cynthiana, KY 41031
Phone: (859) 234-7130
Fax: (859) 234-8049

Email: linda.barnes@ky.gov


Office Hours:

| | |
| --- | --- |
| Motor Vehicle: | Deed Room: |
| Monday - Friday: 8:30am to 4:00pm | Monday - Friday: 8:30am to 4:00pm |
| 1st & 3rd Thursday : 8:30am to 6:00pm | 1st & 3rd Thursday : 8:30am to 6:00pm |

Beginning January 1st, 2024, the clerk's office will be open the 3rd Thursday of each month.
Welcome to the Harrison County Clerk's webpages. Our goal is to provide friendly and courteous service. We want to make it easier for you to do business with the county clerk's office. With this website we are trying to improve our services to the public.

This website is designed to assist you by answering frequently asked questions. You will find procedural outlines for many of the transactions processed by this office. You will also have the ability to download forms that you need. Many questions may be answered by going to the links sections for more detailed information.

If you cannot find your information here, feel free to contact us. We are here to serve the public.


Deed Room records online starting January 1st, 1985 all records are online. The website for this is ecclix.com
Please follow the steps under "How Do I Sign Up?" on that page to view records.


MISSION STATEMENT: Provide all the citizens of Harrison County with the highest level of public service.




Click the following to

Read our Open Records Policy and Open Records Request Form

We are proud to share with you the 2023 Kentucky Transportation Annual. Click Image Below: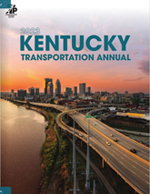 Delinquent Property Tax Information and Listing

Tax Sale: Wednesday August 16th, 2023 10:00 AM
Harrison County Clerk's Office
111 SMain
Ste 102
Cynthiana, Ky41031

Deed Room Hours: Monday thru Friday 8:30 AM until 4:00 PM
Open the 1st and 3rd Thursday until 6:00 PM.
TAXPAYER INFORMATION
If your bill is not paid, you may pay your bill at the Clerk's Office by either check/cash. If you would like to inquire about the amount that is owed on a certain bill, you may contact the Clerk's Office at 859-235-0513. You also have the option to set up payment arrangement with the County Attorney's Office at 859-234-3110. If your bill has already been purchased by a third party, you will need to contact the purchaser to get a payoff.
Click the following link for the Tax Sale Certificate of Registration form:
Tax Sale Certificate of Registration form
Click the following link for complete information for the Tax Sale:
Tax Sale Complete Information
Click the following to view 2022 delinquent tax info:
2022 Delinquent Tax Info
2023 GENERAL ELECTION NOVEMBER 07, 2023
RACES FOR THE 2023 ELECTION INCLUDES:

GOVERNOR/LT GOVERNOR
SECRETARY OF STATE
STATE TREASURER
ATIORNEY GENERAL
COMMISSION OF AGRICULTURE
STATE AUDITOR OF PUBLIC ACCOUNTS


ONLINE MAIL-IN ABSENTEE PORTAL OPENS SEPTEMBER 23, 2023
LAST DAY TO REGISTER FOR THE PRIMARY OCTOBER 10, 2023
BOOKS CLOSED OCTOBER 11, 2023 THRU NOVEMBER 13, 2023
ONLINE PORTAL CLOSES OCTOBER 24, 2023

EXCUSED VOTING IN OFFICE OCTOBER 25 THRU NOVEMBER 1, 2023
HOURS WILL BE FROM 8:00 AM - 4:00 PM

NO EXCUSE VOTING IN OFFICE NOVEMBER 02, 2023 THRU NOVEMBER 04, 2023
HOURS WILL BE FROM 8:00 AM - 4:00 PM

BALLOT DROP BOX FOR ABSENTEE"S IS LOCATED IN THE FRONT OF THE COURTHOUSE WITH A SIGN THAT SAYS BALLOT DROP BOX ONLY.

Click the following to look at a Sample Ballot for upcoming General Election: COMING SOON




A voter may call the Clerk's Office at 859-234-7130 and request an absentee ballot be mailed to them, (must provide name, social security number and address). Or they may go to the State Board of Elections secure site and request a ballot (www.govote.ky.gov).

The Clerk's Office has a drop box window in front of the courthouse that voter's can put their ballot in, once the ballot is dropped in the ballot drop box it is then taken by a member of each party to the ballot drop box furnished by the State.

The Sample Ballot will be in the Shopper and the Democrat the week before the election.

Information concerning Campaign Signs: SIGN REGULATIONS

Student Voters Guide: https://www.bestcolleges.com/resources/student-voting-guide/

Voting in College: Common FAQs: https://www.bestcolleges.com/resources/voting-in-college/

State-by-State Voter Registration Guide: https://www.bestcolleges.com/resources/voting-by-state/


Congressional District
As of January 1, 2022 all Of Harrison County is now in the Congressional 4th district.
You will need Adobe's Free, Acrobat Reader to view Adobe .pdf documents. Download from Adobe